Hand crafted web site design
From the beginning we will sit down with you to create your vision, understand your needs and what you expect the site to achieve. All our websites are hand written from scratch (no templates here), this allows us to keep up to the minute of changes and developments that are happening all the time. Once we have your specification we will set about creating your website.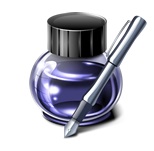 A large variety of web designers are either unaware or have no idea about Search Engine Optimisation, We build the websites from the ground up so we can achieve the best of both worlds. Firstly we create the content organised in a way that the search engines can easily relate to and understand. By producing better quality content that appeals to both markets. Search engine optimisation is not a quick fix, its an ongoing task that requires monitoring and updating to maximise your potential market. We will guide you through the process, giving feedback and suggestions on what you need to do and what we need to update to keep ahead of this ever changing social media driven section.
Once we have generated the content this is where the magic begins. Adding a variety of visuals and styles to enhance the look and feel of the page. Animations that are console and mobile friendly without the need for long loading flash front pages. Our in-house custom written content management software allows us make changes on the fly from anywhere in the world. You can even watch the page evolve realtime as we develop it.